ASK FOR YOUR FREE BADGE
You are a professional in building, renewable energies, climatic comfort, wood energy; a specifier; a representative of a local authorities? BePOSITIVE is your exhibition!
Welcome the leading French exhibition for actors in the energy and digital transition in buildings and regions.
 
If you are you a professional visitor:
INFORMATION / WARNING
- Exhibition strictly reserved for professionals in the business sectors of the event.
- Direct and unlimited access to the exhibition with badge.
- Without badge or invitation the entrance fee is €40 VAT.
- To obtain a VISA Letter, first apply for your online badge, then the document will be available for download at the end of your registration.
- PARTICIPATE IN BePOSITIVE -
THE EVENT THAT GATHERS ALL THE ACTORS IN THE ENERGY AND BUILDING SECTORS IN FRANCE
FIND ALL THE SOLUTIONS AMONG THE 550 EXHIBITORS AND BRANDS!
EUREXPO - Lyon - France
• Renewable energies: production, storage, self-consumption, grid distribution and management, sustainable mobility,...

• HVAC: thermal comfort, air quality, smartbuilding, home automation,...

• Wood energy wood with Flam'Expo

• Efficient building: BIM, digital solutions, envelope, insulation, bio-sourced materials, wood,...
 
GET TRAINED, GET INFORMED AND BE SURPRISED BY A RICH AND EXCLUSIVE PROGRAM!
EUREXPO - Lyon - France
- 2 TV studios

- 1 conference area

- 1 competition dedicated to innovation: the Bepositive Awards

- 1 challenge to test your know-how and skills

- Expert seminars: SER, INES,…

- EURAFRIC Forum organized by the ADEA
- NEW IN 2019 -
1 BADGE = 2 EXHIBITIONS : BEPOSITIVE + LIGHTING DAYS
Your access badge to the BePOSITIVE exhibition also gives you free access to Lighting Days, the LED lighting and technology exhibition, which will be held jointly at BePOSITIVE from 13th to 15th February at Eurexpo – Hall 6.1.
 
Want to know everything about LED technology and its applications? Take advantage of your visit to participate in the ForumLED Europe Congress: the leading event in Europe that brings together the entire ecosystem of LED technology.
Paid registration available during your badge request.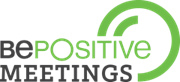 - SAVE TIME -
PREPARE YOUR VISIT AHEAD OF THE EVENT WITH OUR BUSINESS MEETING SERVICE!
New this year, you can schedule meetings with all the actors present at the trade show: exhibitors, partners, and even other visitors! A unique opportunity to boost your contacts and develop your network!
 
Free registration after your badge request.
USEFUL INFORMATION

DATES & TIMES
From February 13th to 15th, 2019 from 9am to 6pm
EUREXPO LYON ADDRESS
Boulevard de l'Europe
69680 Chassieu - FRANCE